Photo background editing, or to be more specific, to remove background from photo is an inevitable step in most online store scenarios. Product images are one of the important ways through which customers can remember your products. And it is tempting that e-commerce merchants use engaging product photos with clean background. Do you want to remove background from image free so that you can make your product stand out easily from the crowd?
If so, AI technology is always there for help. In this post, we are going to introduce an AI-driven tool named Vance AI Background Remover which will enable you to remove background from image free within just a few seconds. And with the basic user guide we will provide in this article, you can say goodbye to the time-consuming image editing work in no time.
Why use Vance AI Background Remover to remove background from image
Vance AI Background Remover is a simple to use tool. Compared with software like Photoshop, Background Remover requires no image editing skills, expertise on software usage and you even don't need to download an application since this tool is a cloud based one. It is compatible with mainstream browsers such as FoxFire, Google Chrome and Safari and can be access on both Window and Mac systems. You can use it anytime and anywhere you like. Vance AI Background allows you to remove background from image free online and at the same produce remarkable outputs, because it is powered by the state-of-the-art AI algorithm.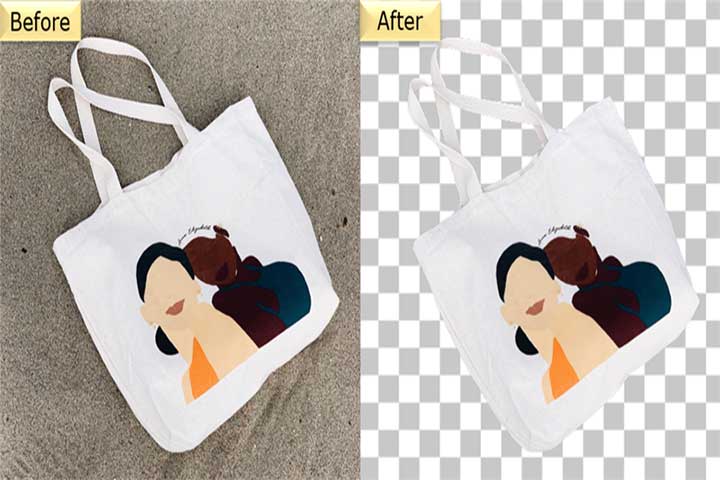 Looking for more tools to remove background from image? Check out: Top 15 Tools to Remove Green Screen 2021.
How to remove background from image online free with Vance AI Background Remover
Now let's see how to remove background from image free with Vance AI Background Remover, although only three steps are enough for this guide due to the intuitive interface of this tool.
Step 1: use the link provided above to go the home of Vance AI Background Remover where you can see a Upload Image button in yellow, click it to start your background removal procedure.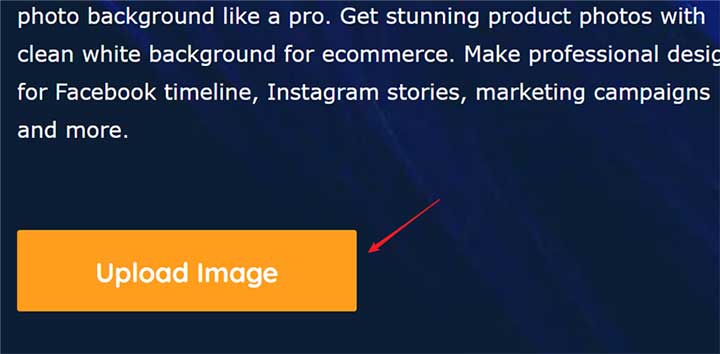 Step 2: this is where you can see your subscribe status, credit balance and other info. Click on the plus sign to choose an image from your device or simply drag and drop it into the uploading area; click the Continue button to remove background from image free.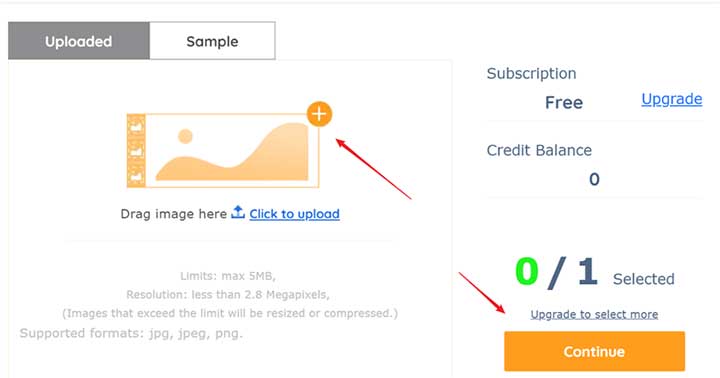 Step 3: wait for a few seconds till the processing is done, before download, you can take a look at the comparison images. There are Fit canvas and 1:1 options for you to observe the images based on your preference. Click Download button to save the result to your device.

Vance AI Image Enlarger
There is often the situation where we need to enlarge some images while still retaining their high quality, such as a picture of an exotic bird on the tree, printing out certain photos as posters or demonstrating details of online store product photos. A solution you should definitely consider is to use Vance AI Image Enlarger. It can upscale your images all the way up to 800% without compromising quality, and besides image enlargement, it will fill the missing pixels in the original image so as to enhance the overall image quality and make the image look clearer.
Conclusion
To remove background from image free is a crucial step for online shop product photos, marketing campaigns and advertising, as it is one of the most effective way to grasp the audience's eye and attention. With Vance AI Background Remover at hand, you may feel free to devote in something more creative and important and let the tool handle all the time-consuming stuff for you. In addition, this background remover uses the cutting-edge deep learning technology, so just feel relieved as the result it delivers will be stunning. Considering whether from efficiency or performance regards, Vance AI Background remover is a hassle-free tool for your choice.