Passive income is something we want to make, but many of us don't know how to get started. Well, you must have heard about print on demand products that are gaining traction and have become a reliable source of income generation.
Having an audience is a plus point in this business model, which means you can easily start earning if you are a YouTuber, Podcaster, or Instagram influencer. Though it's good, it's not essential.
What Is Print on Demand?
Print on demand (POD) is an online business model to print items as soon as a new order arrives. It is a form of dropshipping where no minimum stock is required to fulfill an order. The business model allows selling your designs on merchandise products, including t-shirts, hats, mugs, towels, etc. These products are delivered directly to the customers without the involvement of any third parties.
When the customer makes the payment, the order is shared with the fulfillment company that further prints the selected designs on the merch and ships it directly to the customer. If you are a beginner and want to start your print on demand business to earn passive income online, this guide will help you to get started.
Guide to Begin Print on Demand Business
If you are a graphic designer or an artist, print on demand can be an interesting revenue stream that allows you to design and sell online. It allows you to show your creativity on different merch in the form of pastel printed t-shirts, colorful hats, custom unisex hoodies, designer mugs, etc.
You work with the merch manufacturer to customize white-label products with your original artwork. Later, you sell these products on a per-unit pricing basis under your business logo. Similar to other passive income generation businesses, establishing print on demand also takes time and hard work.
Decide a Niche & Topic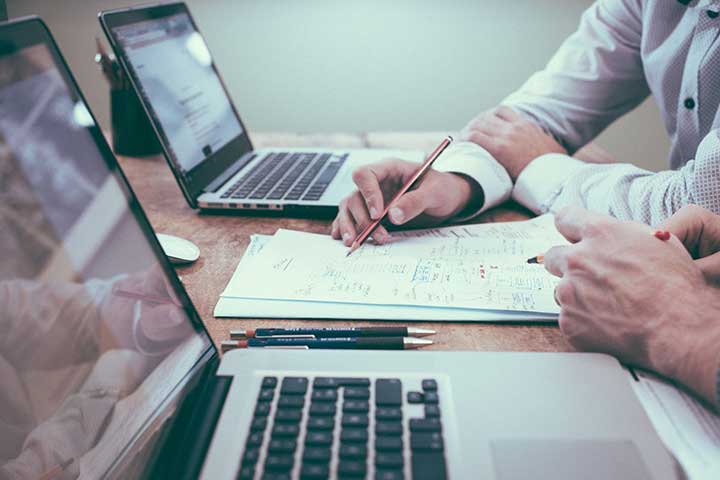 Print on demand business becomes more interesting when you choose a topic that fascinates you. At this stage, decide if you want to deliver your services in a B2B or a B2C domain. You must have a good understanding about the topic, and a little experience in the niche will help you understand your audience and competitors.
You can find a topic that is in trend, and a thorough search in Google Trends will help pick one. Pinterest is also a good source of research on the trending topic. Though you can take an idea and inspiration on the kind of things that people like, it's important that your artwork is unique and the designs you create are your own.
Create Unique Designs
Use online tools to create your artwork, and if you're a designer, you must already own a library of digital designs. Understand your customer's design requirements and business goals carefully to successfully match their expectations.
Tools like Canva and Adobe Photoshop can help you create simple to complex designs of high quality. If you are well versed with any of these tools, it's an added advantage as you can start your print on demand business immediately. Else, you can watch video tutorials to learn graphic design tools and become a pro.
Pick a Print on Demand Platform
Picking a reliable print on demand platform is as important as it is to pick a unique niche. Collaborating with a trustworthy platform facilitates timely fulfillment and shipping of all orders. In addition, if you partner with an established print company, you will get high-quality prints that bring along customer delight.
While selecting a custom merchandising company, keep a note of the services it offers along with the pricing packages. Select a merchandiser that can print a variety of products from hats to pillowcases and more. Also, make sure that the merchandiser you select can efficiently handle bulk orders to meet the future's rising demand.
Get Your First Product Done
So when you have selected your merchandiser, it's time to get your first design done so that you have something to showcase to your customers. Describe your product in detail, including titles, descriptions, color patterns, design depictions, etc.
Don't forget to mention the size, brand, fabric information, and if possible, try to provide a 360° view of the product. Try to engage your customers with your product by narrating the inspiration behind the design. Tell prospective buyers that all the designs are available on-demand and are highly customizable.
Promote Your Product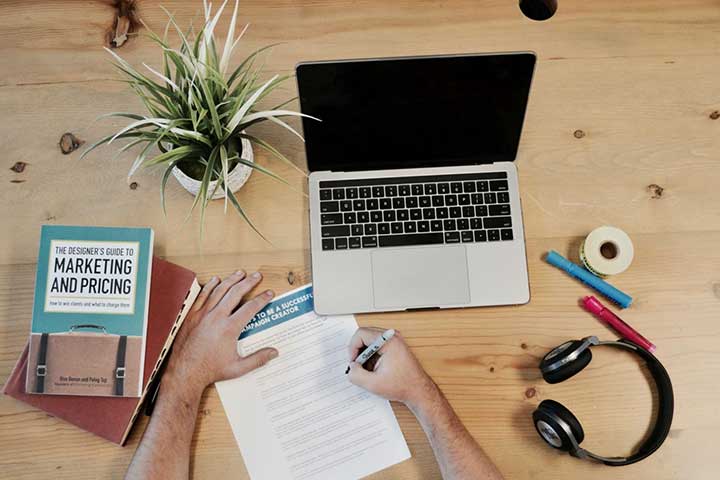 Promotion is important as an inseparable part of any business; it describes your product to the target audience. Advertising your product online is relatively easier as there are many different options available to attract your audience.
Social media is where customers are, and it's a great platform to promote your product and grab the attention of people, especially youngsters. You can also tag your product in your LinkedIn post and direct traffic to your website. Moreover, you can make short videos of your product, describing its unique aspects to the audience, and encourage purchases.Promotion is important as an inseparable part of any business; it describes your product to the target audience. Advertising your product online is relatively easier as there are many different options available to attract your audience.
Social media is where customers are, and it's a great platform to promote your product and grab the attention of people, especially youngsters. You can also tag your product in your LinkedIn post and direct traffic to your website. Moreover, you can make short videos of your product, describing its unique aspects to the audience, and encourage purchases.v