Data protection is no joke. This goes for protecting your phone, too. Equipping your device with proper mobile security is essential to keeping your data protected.
We are continuing to witness the shift to a more digital world with new technological advancements in wearable and transportable technology. How many things can you connect to right now from your phone?
But as all of our information is now being stored digitally, there are many concerns about mobile security and keeping that information private. Fortunately, there are precautions that we can take to ensure that all of our private information stays secure.
Take the following steps to equip your device with the basic level of mobile security. Limit your risk of data breaches or identity theft by doing your best to protect and prevent.
Set Up Face ID
For iPhone users, Face ID is very beneficial if you want to add an extra layer of protection to be able to access your phone. Face ID can be used to lock apps, pay using Apple Pay, and automatically fill your passwords for you. Here is exactly how you can set it up on your iPhone.
Step 1: Launch the settings app on your iPhone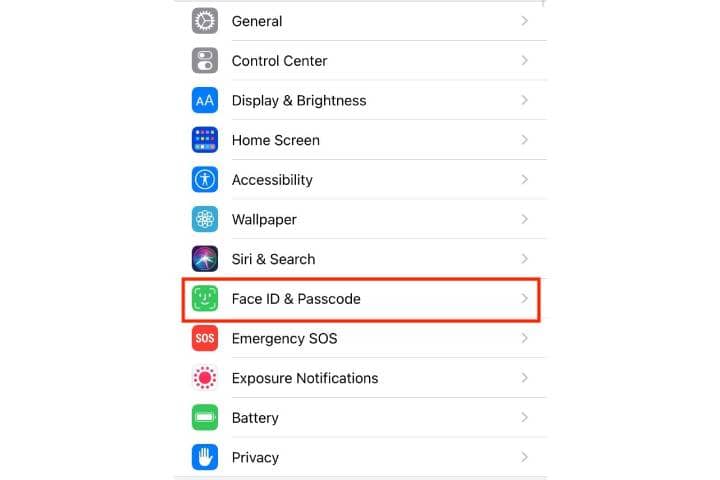 Step 2: Scroll down and tap on 'Face ID and Passcode'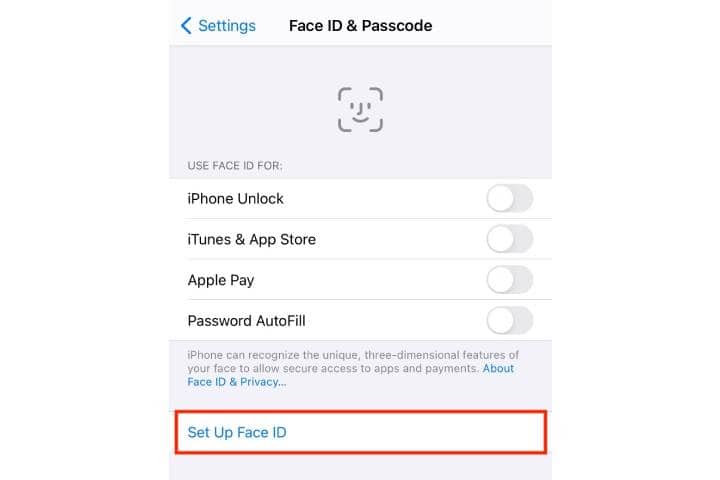 Step 3: Click on 'Set Up Face ID'
Step 4: Move your head around following the iPhone instructions until the scan is complete.
Password Protect your Notes
We've all been in the situation where someone tells us sensitive information, and we don't write it down because we're nervous that the information might get out. Or maybe you do have a page saved on your phone of sensitive information and passwords.
Luckily, on the iPhone, there is a feature that allows you to lock your notes, and protect it with Face ID. Add a layer of protection to your data that is quick and already set up if you followed the previous instructions.
To lock a note you're going to follow the steps below.
Step 1: Click the 3 dots in the top right corner of the note (once you are finished writing)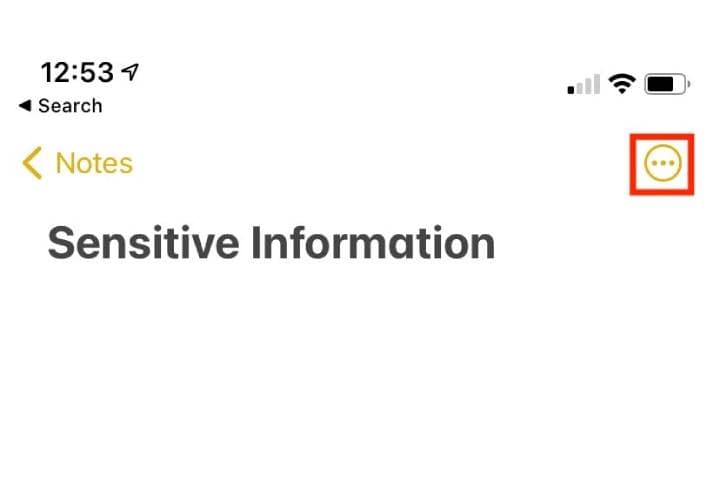 Step 2: Click on the lock button in the pop-up menu
Step 3: Enjoy being able to securely write down your thoughts and notes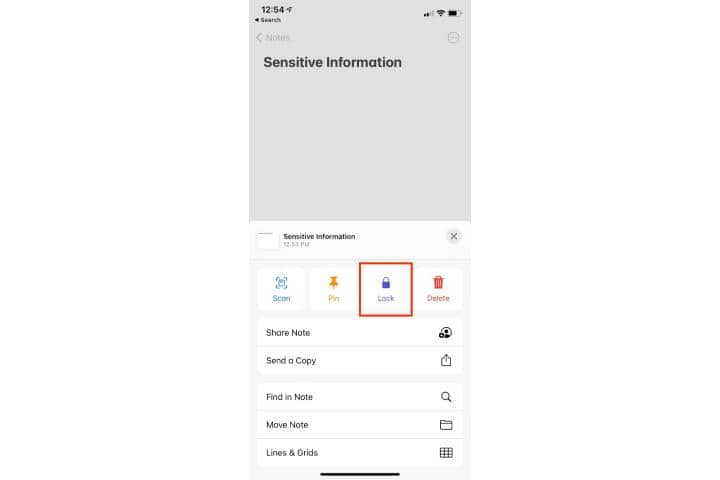 Install a VPN Server App
Online browsing security is a must to confidently establish mobile security. While you're using the internet, you are often putting in different passwords and credit card numbers at different sites, making it easy for hackers to take your personal information on public Wi-Fi. Having a VPN will protect your information for free.
A VPN lets you browse the internet from anywhere in the world, making it much more difficult for hackers to steal your data. Your IP address is disguised by the system so you can browse the internet in privacy.
When you are traveling, a VPN is a must have. It will ensure the protection of all of your sensitive files and contacts on your phone.
Install a Password Manager App
Having a password manager is essential for both mobile security and general device security. You can use the same password manager for your phone, laptop, and tablet. Passwords protect our most important information, so it is important to keep them secure.
If you are consistently updating your passwords, as is recommended, having to create new, complex passwords becomes impossible to remember them all. A password manager app is able to store your passwords securely so only you can access them whenever you need.
No more passwords on sticky notes under the desk, you can keep everything secure on your phone.
Password manager apps also can suggest strong passwords. The more complicated the password, the harder it is for hackers to steal your information. If you're ever looking to change your password, a good Password Manager app could suggest a few to secure your information.
One example is LastPass, a Password Manager app that offers both free and paid services to enhance mobile security. The app blends password generation and storage to create a secure environment for your information.
Securely Manage your Contacts
For many people, our relationships and connections are extremely important in our life. Keeping these contacts protected on our mobile phones is just as important – especially because contact information is extremely valuable in our society and in business.
One such app is Covve. Covve is a powerful business relationship management app that intelligently manages your contacts using AI. It is also equipped with smart reminders, so your connections don't go cold, news alerts to provide context for your next conversation with so-and-so, and enhanced contact fields so you can take notes, add tags, and organize your connections. Mobile security and privacy were a key factor when designing Covve, ensuring that you keep your connections and information secure.
Keep Your Device and Apps Up to Date
One thing people always fail to realize is just how important it is to update your apps and operating system. Keeping your operating system and apps up to date protects you by making you less susceptible to data breaches. The longer you wait to update, the easier it is for hackers to gain access to your device.
You can actually choose to turn on auto-update for the operating system in your iPhone so you don't have to do it yourself every time.
To set up automatic updates, you need to:
Step 1: Open setting and tap on 'General'
Step 2: Click on 'Automatic Updates'
Step 3: Select the options for both 'Download iOS Updates' and 'Install iOS Updates'
Now you can use your device and not have to worry about checking for the latest update. Your device will now automatically update itself when the updates are released.
Conclusion
Mobile security and ensuring that your information stays private on your mobile phone can be simple if you know the right steps to take. With the right measures in place and the proper applications, you can confidently browse the web and check your emails without having to worry about your information being stolen.
Also Read: The Main Cyber Risks Of 5G